La Cadière d'Azur
Welcome at the Tourism House.
La Cadiere, located at the South West of the Var, very close to the Mediterranean, is a provençal perched village with character that has kept its authenticity. its panoramic view allows you to discover under a blue sky, the lush countryside of the Paluns's plain, in the distance the massif of Sainte Baume, St-Cyr & La Ciotat bay.
Visit the village
Prepare your stay
La Cadière d'Azur
Provencal village
La Cadière d'Azur is a typically Provencal perched village. Its village remained very authentic.
The main square is lined with hundred-year-old plane trees, a good place for coffee terraces but also for the Provencal market on Thursday morning. Its countryside offers terraced landscapes welcoming many vineyards and olive groves.
La Cadière lists about twenty "cade" ovens (juniper oil, true treasure of the scrubland, is used for the manufacture of antiseptic soap, for cosmetology and veterinary art).
On the other hand, many painters came to capture the specific light of the blue sky of La Cadière, like André Lhote or Robert Wogenscky.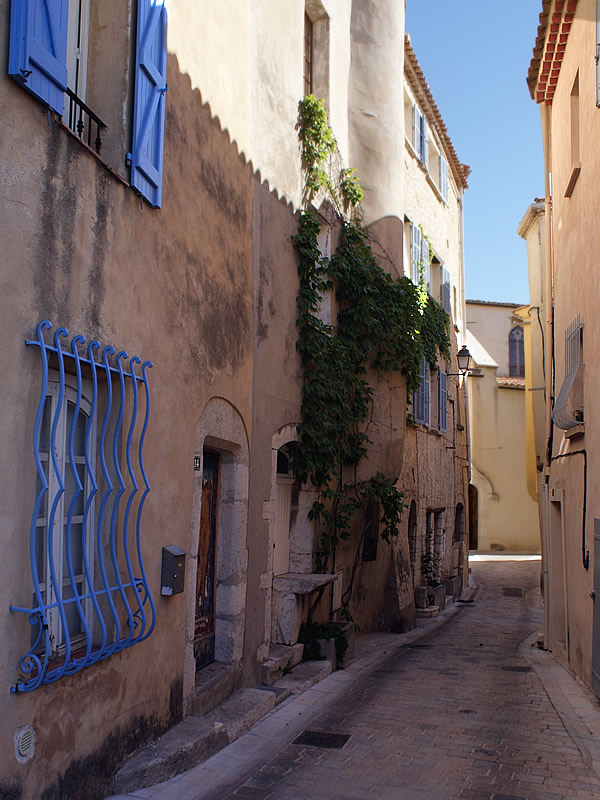 Perched at the edge of its cliff, on a hill facing the village of Castellet, this small medieval village enjoys a wide view to the Mediterranean, surrounded by pine forests, overlooking the famous and renowned vineyard (PDO) of Bandol.
La Cadière has the charm of these authentic Provencal villages with its flowery streets loaded in history.
The Place Jean Jaurès is well shaded thanks to plane trees centenarians. With its 2 levels, it is a real amphitheater where shows, concerts … are held to which it lends its natural setting.
Along the main street that cuts it, stands the Provencal market every Thursday with its fresh products.
This street is also the obligatory route of all the processions and in particular that of the carts which carry the retorts loaded with the grapes for the first pressed during the Feast of the Harvests.
Discover the festivities organized throughout the year
Maison du Tourisme
Maison des Gardes
11 place Charles de Gaulle
83740 La Cadière d'Azur
Tel : 04 94 90 12 56
Mairie de La Cadière d'Azur
11 rue Gabriel PERI, La Cadière d'Azur
Ouvert du lundi au vendredi, 8h30-12h30 / 13h30-17h00
Tél : 04 94 98 25 25